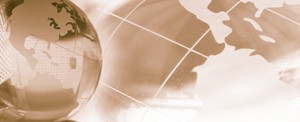 In 1991 Aust & Hachmann of Hamburg, Germany knew that the worldwide vanilla market was changing. For almost 25 years a quota system had existed for all vanilla beans exported from Madagascar and the Comoros and only a small exclusive group of companies were allowed to purchase from these regions. At the time Madagascar and her surrounding islands were controlling almost 80% of the world's vanilla trade due in large part to the "quota" system. However, new vanilla producing regions such as Indonesia and Uganda were starting to make inroads into the vanilla trade. Furthermore, Madagascar had come under pressure to abandon the quota system for vanilla and move towards an open market policy. Finally, in 1991, the quota system was abandoned and from this Aust & Hachmann (Canada) Ltd was born. Drawing on over 100 years of experience in the vanilla trade, we embarked on our mission in the North American market place; namely, to offer a new and alternative source for natural vanilla beans and vanilla by-products.
Since the opening of the vanilla market much has changed within the trade. There are now over half a dozen major vanilla growing regions and worldwide consumption easily exceeds 2000 mt. Although Madagascar still holds the biggest market share, very significant contributions are being made by Indonesia, Uganda, French Polynesia Papua New Guinea, and India.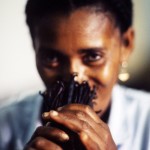 Aust & Hachmann (Canada) Ltd deals only in vanilla beans and vanilla by-products such as extracts, powders and sugars. Our mandate is quite simple. To satisfy every possible demand for vanilla beans and vanilla by-products regardless of where they may originate ( Industrial, foodservice and institutional, retail, private label, etc.).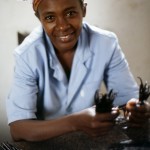 At Aust & Hachmann (Canada) Ltd we are very passionate about the world's most popular flavor and fragrance. We put quality at the very top of our list of basic requirements for all vanilla we purchase. Without the proper network at origin it is just not possible to ensure a reliable supply. Vanilla is a complex agricultural product and a single plantation may take 4-5 years to yield a harvest. Many outside factors such as climate, politics and speculation by traders can severely influence pricing and availability. However, excellent quality can only be attained by employing proper growing, curing and preparatory techniques. Recognizing these attributes and sourcing the appropriate avenues for procurement are the specialties of Aust & Hachmann (Canada) Ltd. With regional partnerships in Madagascar, Mexico and French Polynesia we are always in tune with what is happening in the vanilla trade.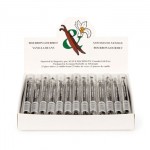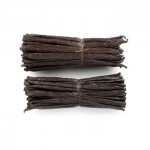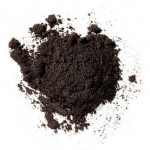 Aust & Hachmann (Canada) Ltd offers vanilla as a raw material (extraction grade vanilla beans, industrial vanilla extracts, vanilla powders and vanilla sugars) and as a finished product (gourmet vanilla beans, vanilla extracts, vanilla powders and vanilla sugars). We offer a variety of packaging formats for all of our products and we are the world's largest producer of gourmet vanilla beans in glass tubes for the retail trade. We can also develop exclusive private labels, gift packs, and one offs for the most discriminating buyers.
Let us show you how Aust & Hachmann (Canada) Ltd can supply any or all of your needs for natural vanilla beans and their by-products.